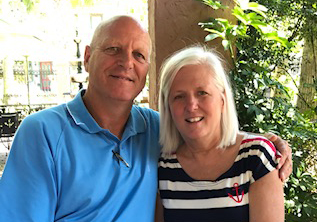 Hello Everyone,
I love this ministry!  My involvement in It's My Very Own (IMVO) started in 2006 when I heard a presentation by Barbara at a women's retreat.  Since that time I am privileged to have had a part of four different chapters from Maine to Florida with Tennessee and Georgia in between!  Currently I am working with my local chapter in southeast coastal Georgia.
I love Barbara and Jack!  What an inspiration these two are to me.  Barbara with her irrepressible flow of ideas and Jack with his patient support and follow through make for a wonderful team.  God has worked through them in such amazing ways to build this ministry that is blessing children all over the US, Canada and Australia.  While I know that I can never "fill Barbara's shoes" I am dedicated to continuing this ministry.  I am confident that God will continue to work through me and all of you as we carry on His work together.
I love all of you and look forward to interacting with you!  May God bless you and give you strength as you start or continue to bless the children in your community through It's My Very Own.
Susan Schnell
International Director
423-408-3142
susan@IMVO.org
Pictured above:  Pastor Arnold and Susan Schnell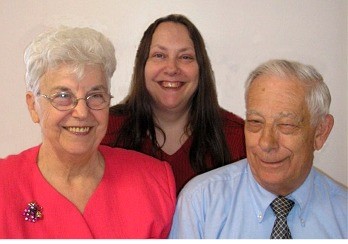 Necessary Endings
My Dear Brothers and Sisters,
There always comes a time when we must step back and turn the reins over to someone else.  The time is now for Jack and I.  We have felt for some time we needed to and we were discussing it but hadn't come to a final conclusion or prayed about it.  We knew it had to be someone special that was fully dedicated to God's ministry.
God made the decision for us, I guess we were taking too long to decide, so he introduced us to Susan Schnell.  What a wonderful happening.
She was already working with IMVO and was very familiar with the ministry.  She e-mailed me wanting to know if we needed someone to do PR for the ministry which would have been fine, However the Holy Spirit told me that she was to be my replacement as National Director.  So I asked Susan if she would like to be the new Director.  I told her to talk it over with her husband and to get back with me.  It took her all of about an hour!!
This ministry is God's ministry, He has been the Divine Director from the very beginning, and will continue to be.  Our part is the boots on the ground working as His agents.  I feel humbled and honored to have been able to be His agent all these years.  Now He has chosen Susan and I am delighted, she fits all of the requirements to carry on God's ministry.
 May God continue to bless all of you,
Your former International Director,
Barbara Neher
Pictured above:  Barbara and Jack Neher, Tereasa Ingle